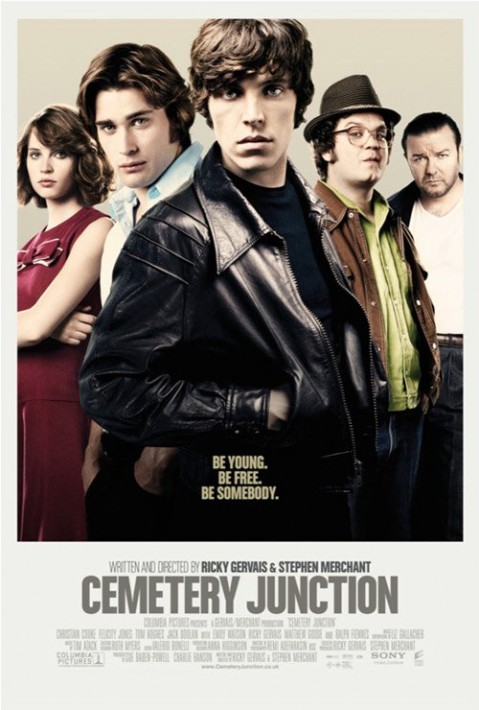 Weirdly, the main character isn't the one in the middle, maybe that was the photographer's idea to trick us? I don't know.
Either way, this film is brilliant and is available from HMV for a very reasonable five English pounds, which, for a film of this quality, is a bargain.
I've wanted to see this film since it was released in 2010, purely because of the line which the main character (Freddie's) mum says:
Why do you want to go to France? There's parts of Reading you haven't seen!
It follows a group of men in 1970's Britain, all wanting to break out of their boring hometown, but ofcourse in movie-land nothing is ever so simple! Freddie ends up falling for his boss' daughter Julie, who also dreams of leaving Cemetery Junction - there's just the slight setback of her being engaged!
It features Ricky Gervais as Freddie's father, who is pretty hilarious, although a tad offensive in a they-could-say-it-in-the-seventies way.
Buy, watch, enjoy.