My favourite colour of the moment is the beautiful soft colour, lavender.
I don't know why, but I've always been very drawn to things of this shade. My Year 2 pencil case was a lilac tin. My bedroom walls at age 13 were no different. A dress I chose for my cousin's wedding. You guessed it, lavender!
As well as the colour, I love the plant. I remember me and my Grandma making lavender bags to put in my drawers when I was little, from the huge lavender bushes she has on her front garden. The smell is so soothing and calming - I used to spritz lavender spray over my clothes before an end of unit test at school.
I was always pleased by how the shade pulled the blue undertones out of my skin, instead of highlighting the rosy cheeks I've always hated. I guess I owe lavender a lot! So why not wear it this Winter?
I really love this dress from New Look! It is an Online Exclusive, and was £27.99 last week, and when I looked just now it has gone down to £11 and also sold out of my size! Gutted! Hopefully I can find one on eBay. I love the raised embroidery over the chest and the simplicity and vintage-ness of it!
The Cambridge Satchel Company have made this exclusive 'Lavender' bag for Asos, and at £115, I really can't justify it, as much as I love the colour!
Both of these jeans are such pretty colours, and look really good quality. The above being £20 by Dr Denim, and the below being a sale price (what were they before?) of £72.49 from Rag and Bone.
These sunglasses are from House Of Harlow although they are around the £70 region (too much), I just wanted you guys to see how nice the lavender colour looks with navy. Practical!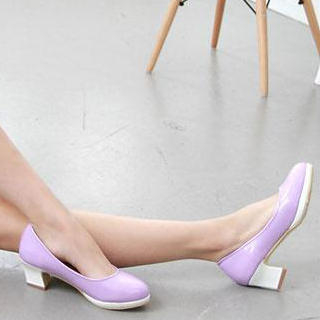 These are so pretty, I really love them! And at £23 at YESSTYLE.COM, how can I argue? Except that I really don't trust that website one bit.
These cool crystal studded tights are very expensive, like £30! Way too much of a ladder risk for me, and I'm sure it would be a pretty simple DIY for such a nice idea!
How cute is this PJS set from Topshop?! £20 and it's yours!
Although these are down as 'Blue Lavender', how awesome are they? I love the geometric thing they have going on, completely brought down to earth with the black leather strap. Unfortunately they are $200 and sold out.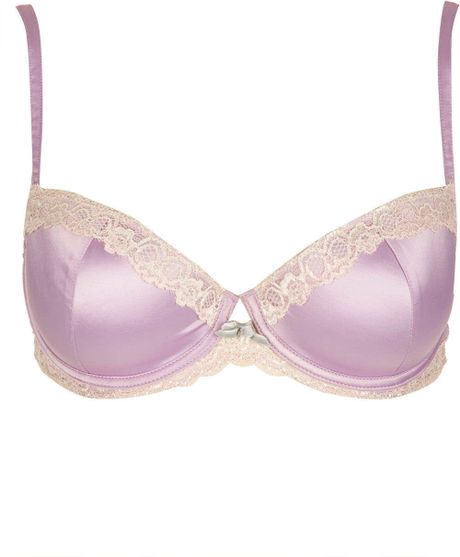 As much as one can not imagine any male wanting to see herself in these cheekies, I can still have the enjoyment of wearing lovely underwear, and have it all to myself. The bra is from Topshop and is £18, the pants are from GAP and are £7.
Okay and now I really am getting stupid. This amazingly pretty dress is like £1,500 at Avenue 32, but I can still admire it!
While I'm at it I may as well show you this amazing one-of-a-kind ring, the colours of the gems are so pretty, and I wouldn't have thought it would have looked so nice on gold. Well, it's over £10,000, so, yeah.
I hope you enjoyed my little lilac line-up! Thanks for reading!